Edinburgh has some of the most beautiful, and the ugliest fireplaces I've ever seen. Of course, fireplace removal is entirely subjective. We don't care how it looks, for us the important thing is doing surgical removal of the fireplace properly, and restore the wall back to a clean finish. Like magic, your fireplace will be gone!
FIREPLACE REMOVAL- JOB IN EDINBURGH WITH BEFORE/AFTER
Fireplace Removal requires a bit of care and actually involves renovation and restoration methods to remove the fireplace correctly. Removing the fireplace is actually the easy bit, the skill and effort come in restoring the space around the fireplace to a seamless transition that avoids any noticeable change or damage from before the fireplace removal.
Paintworks and Plastering receive many fireplace removal projects. Here's one from a recent Morningside fireplace removal job.
FIREPLACE REMOVAL- MORNINGSIDE
The customer wanted to utilise the wall space. We removed the fireplace, framed the void, fitted plasterboard, and plastered the area. We then had a new Dado Rail run-up to match the existing and made a new box skirting to match the existing. The wall was also papered with lining paper to complete the project.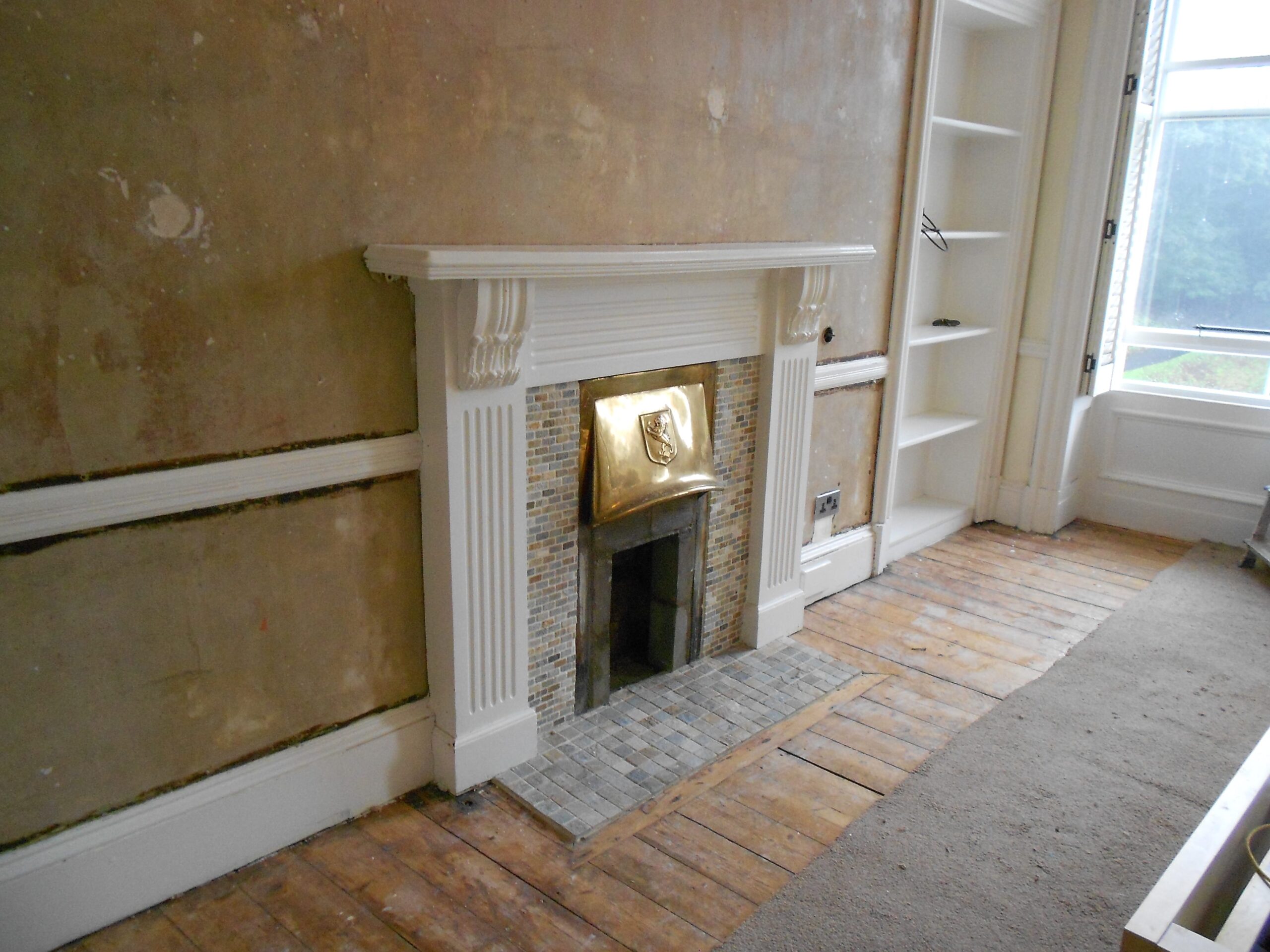 Image: Fireplace Removal (Before)– the customer wanted this fireplace removed
Next, this Edinburgh fireplace removal job required the skirting and Dado Rail to be removed.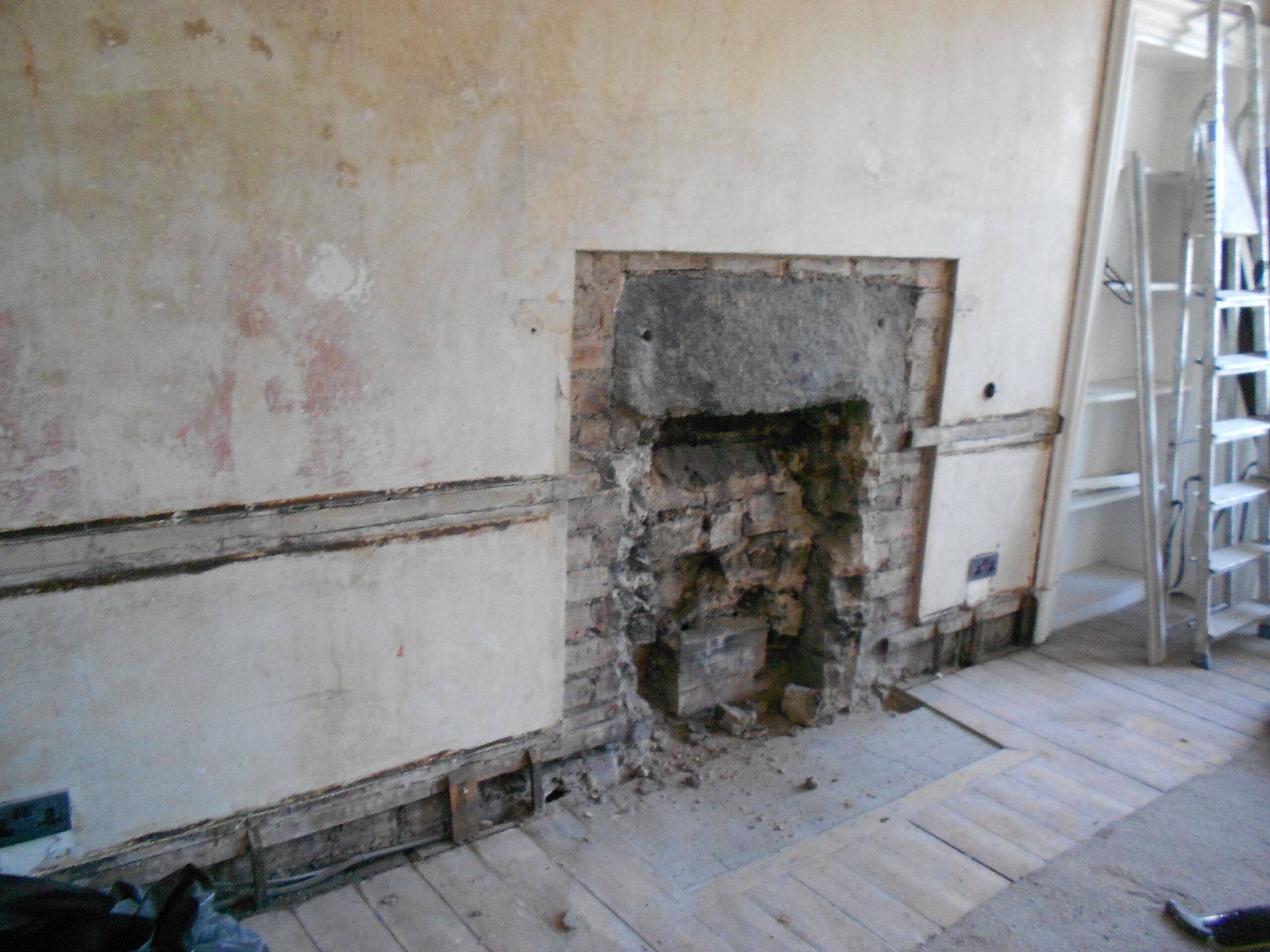 Image: Fireplace removal: Skirting and Dado Rail Removed
Next, we had to recreate the box skirting.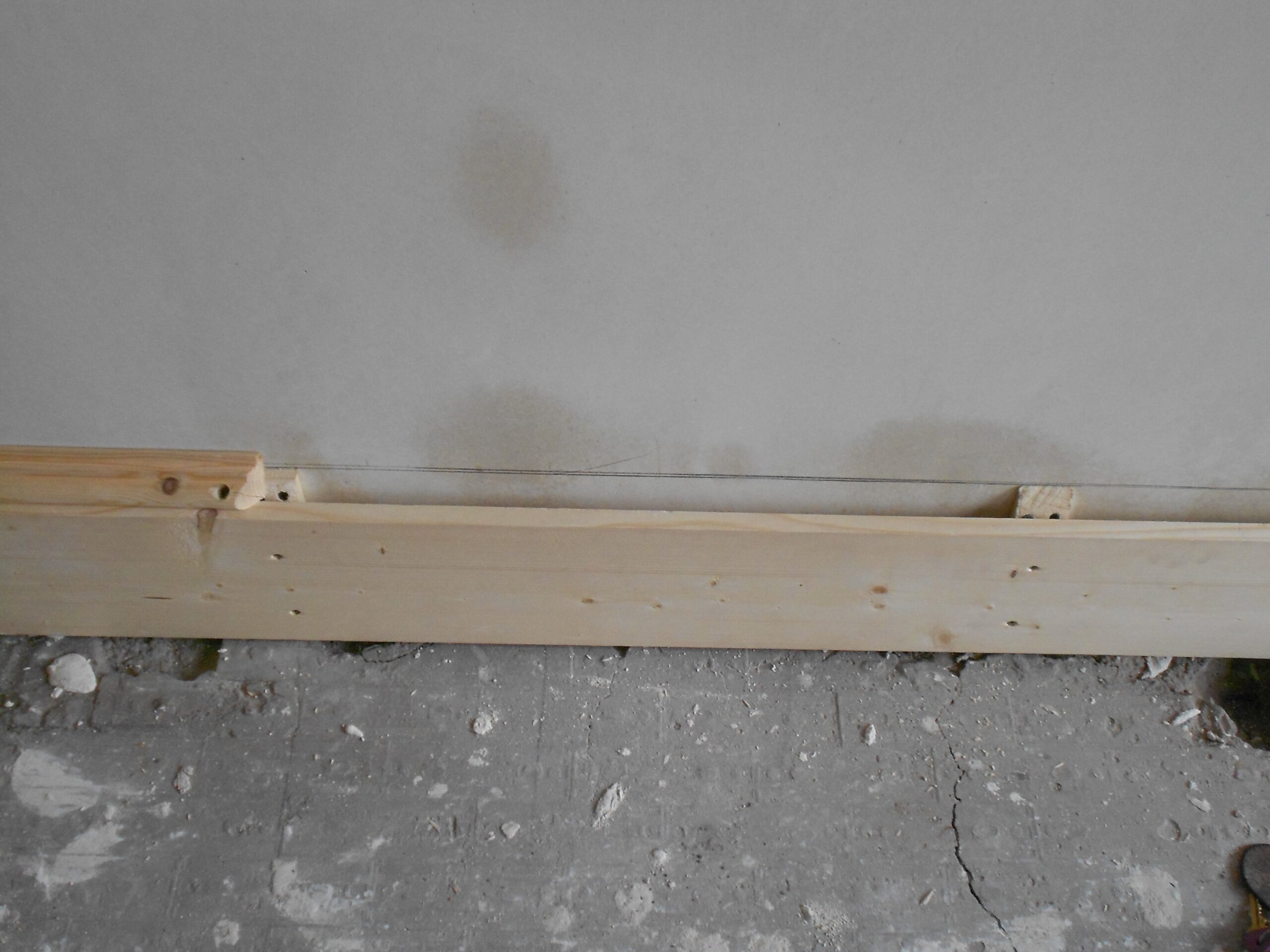 Image: Fireplace removal…Recreating a Box Skirting
Then we framed it, plastered it, and built skirting and a Dado Rail.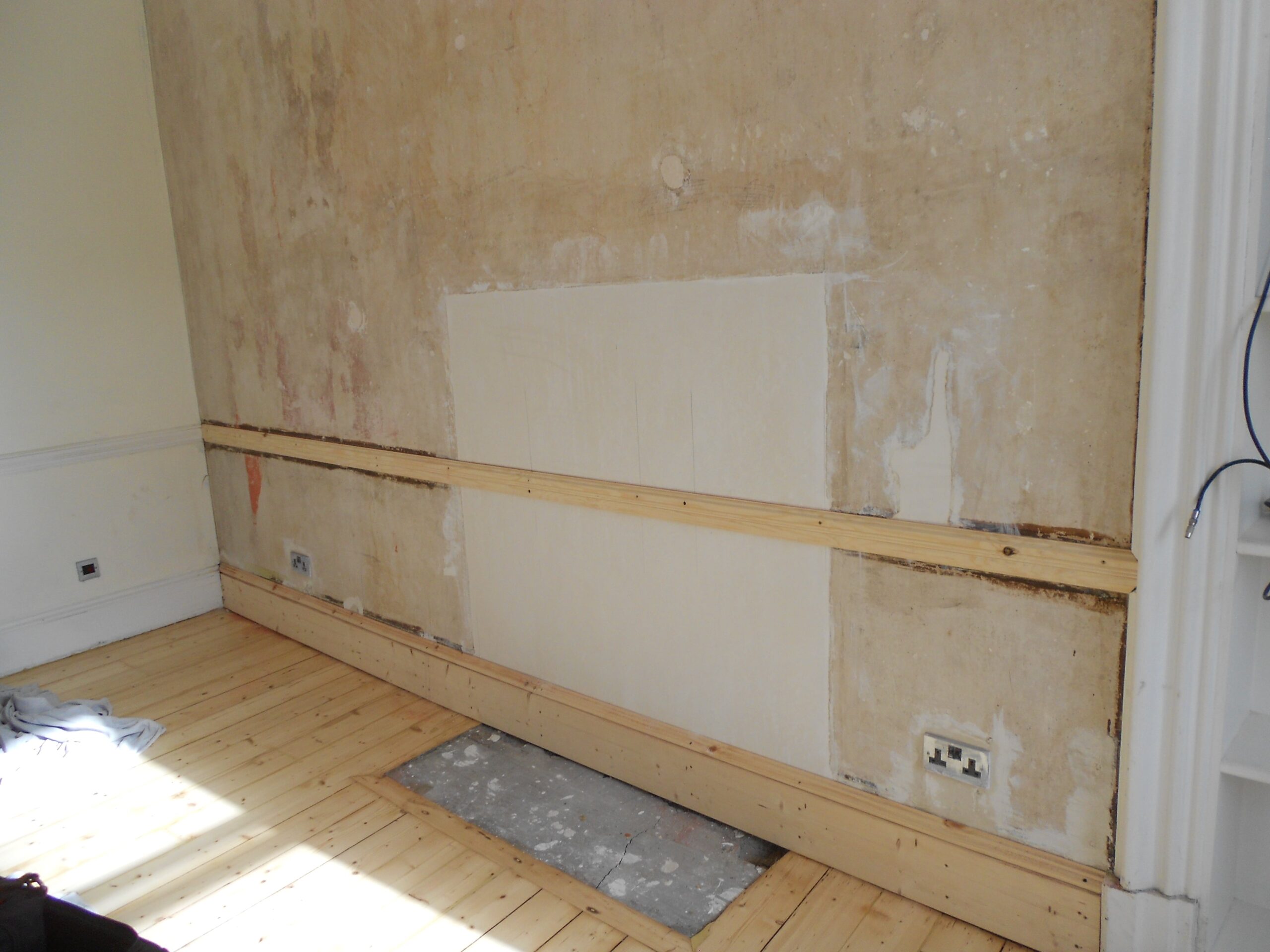 Image: Fireplace removal…Framed, Plastered, Dado Rail and Skirting built.
Finally, the fireplace removal was finished! You wouldn't even know it was there– perfect!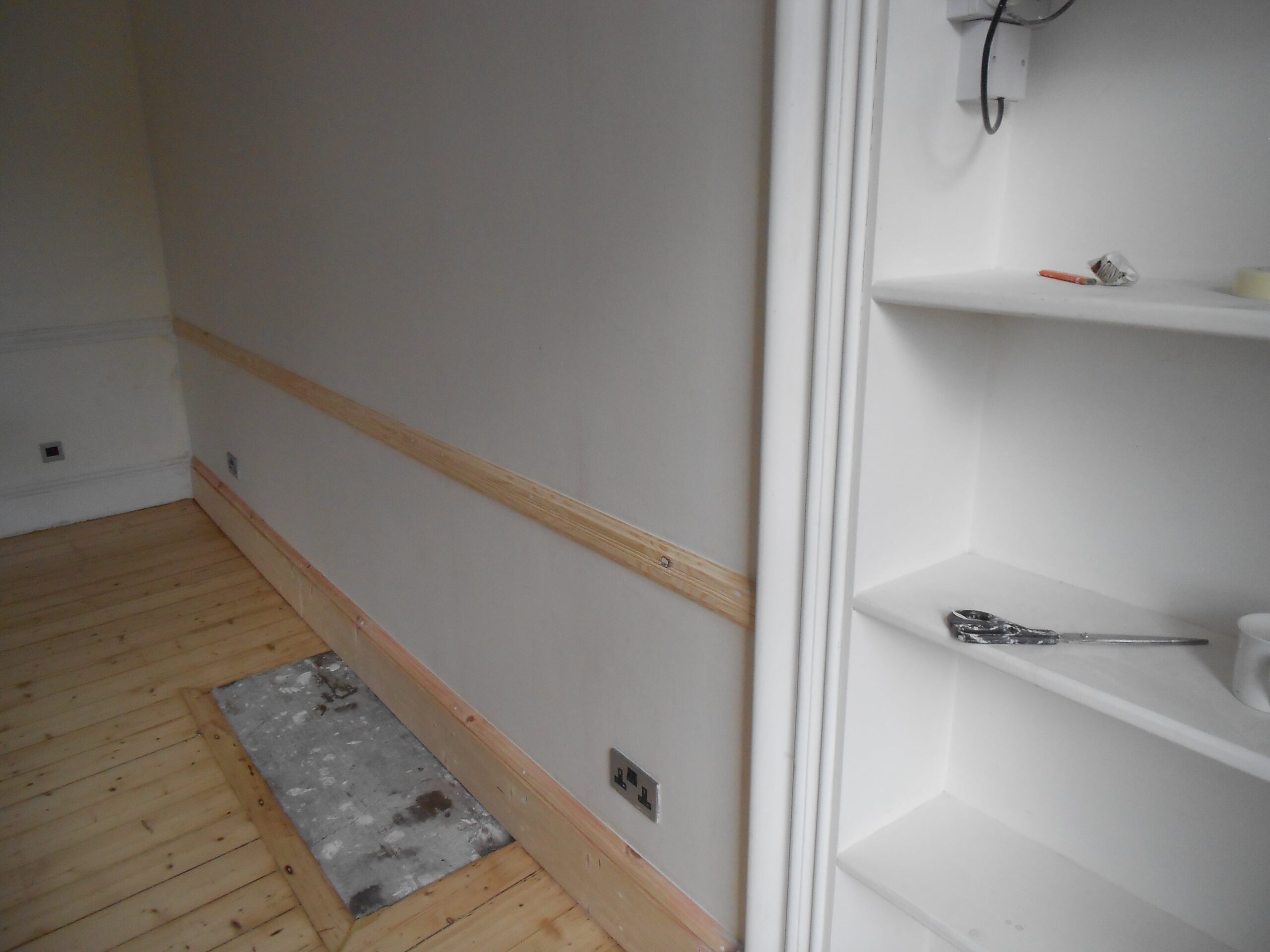 Image: Finished project after the wall was papered with lining paper.
This Morningside fireplace removal homeowner was delighted with the results and the final touches.
Contact us today if you have a fireplace removal job in Edinburgh you would like a quote on.
Fireplace Removal in Edinburgh