Summer in Edinburgh is keeping us busy, so book your plastering job ASAP so we can serve you in a timely manner.
Meanwhile, we have a new manager who is overseeing our job sites.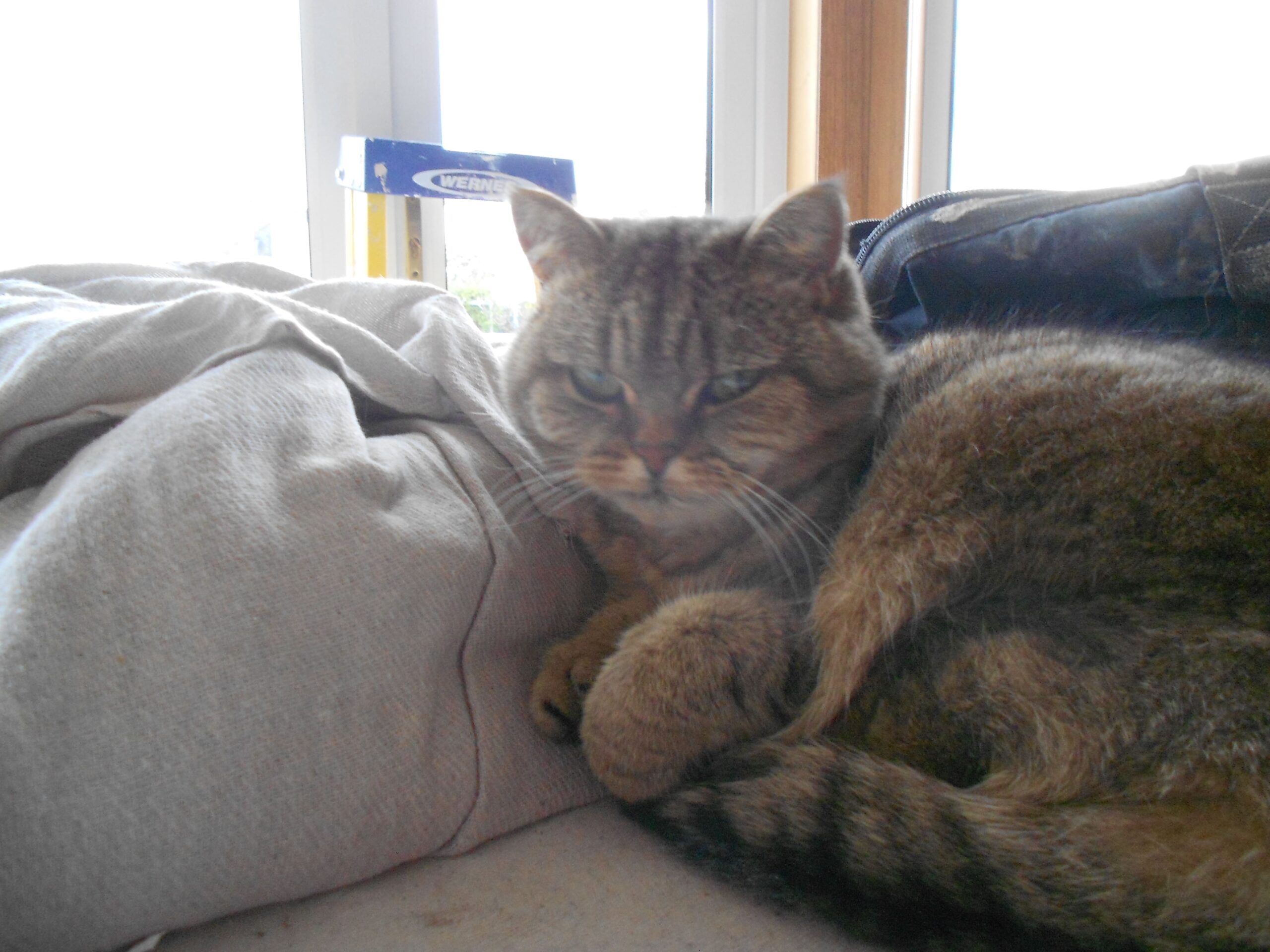 Cat at plastering job…
Actually, this cat was in the home we were working on last week and decided he wanted to cozy up with the dust sheet.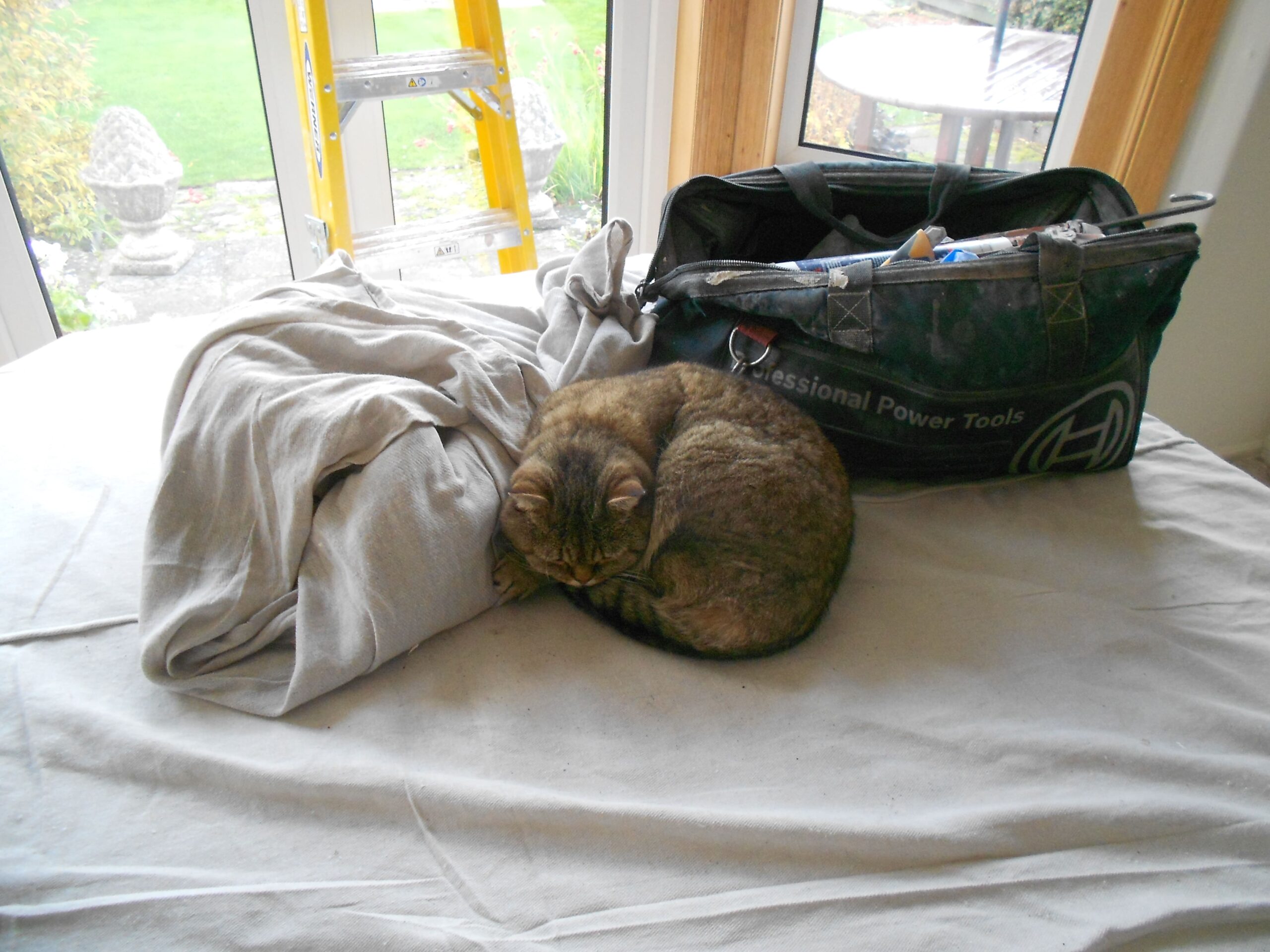 Cat sleeping on plasterers dustsheet!
As you can see, his managerial duties quickly ended and it was zzzzz time for this fella. He sleep there as the plastering services were performed for our loyal repeat Edinburgh customer. Even a ceiling repair did not stop him from napping. It's a cat's life.
New Manager Joins Paintworks and Plastering crew