This South Queensferry homeowner suspected a damp problem. This area of the home is actually an old outhouse (indoor toilet), a real innovation for the late 19th century. Because it was an add-on structure, it juts out from the main building and is more susceptible to dampness. The owner also runs a clothes dryer in this space which does not help with keeping condensation and damp out. Multiple attempts to dry out the space all failed.
In order to seal out the wet, new plastering was required. Our traditional lime plastering service provides a superior way to provide natural breathability while blocking out the damp.
To begin with, we started by scraping back and cleaning the wall. Washing off all the acyclic distemper. Next, we added a coat of PV adhesive and waterproofer (used in cement) that acts as a strong sealant and damp-proofer. Finally, a fresh coat of lime plastering adds further damp protection, repairs the wall, and ensures future problems with damp from occuring.
BEFORE- DAMP REQUIRES NEW PLASTERING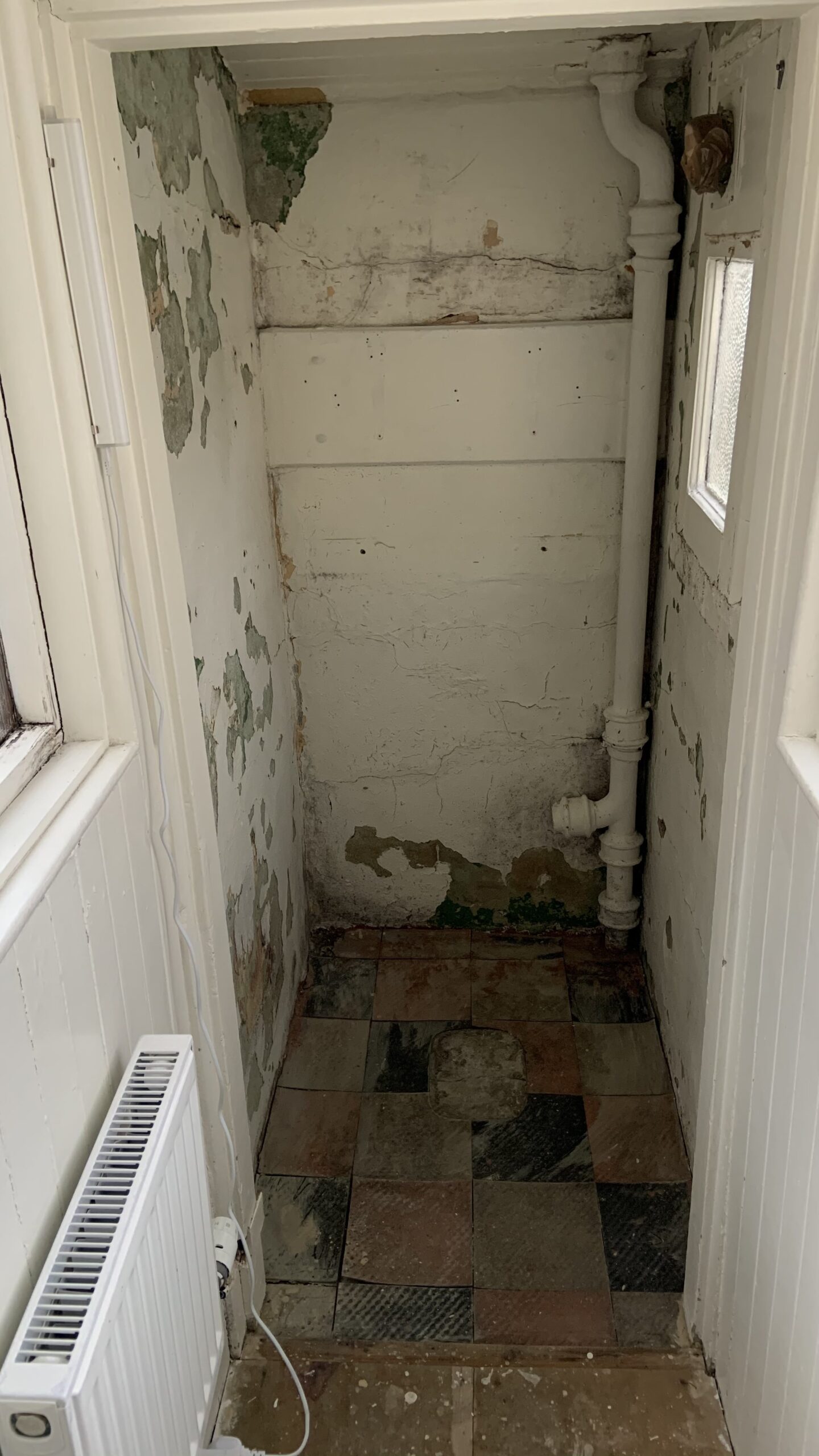 Damp wall needs new plastering
AFTER- FRESH PLASTERING PROVIDED A SMOOTH WALL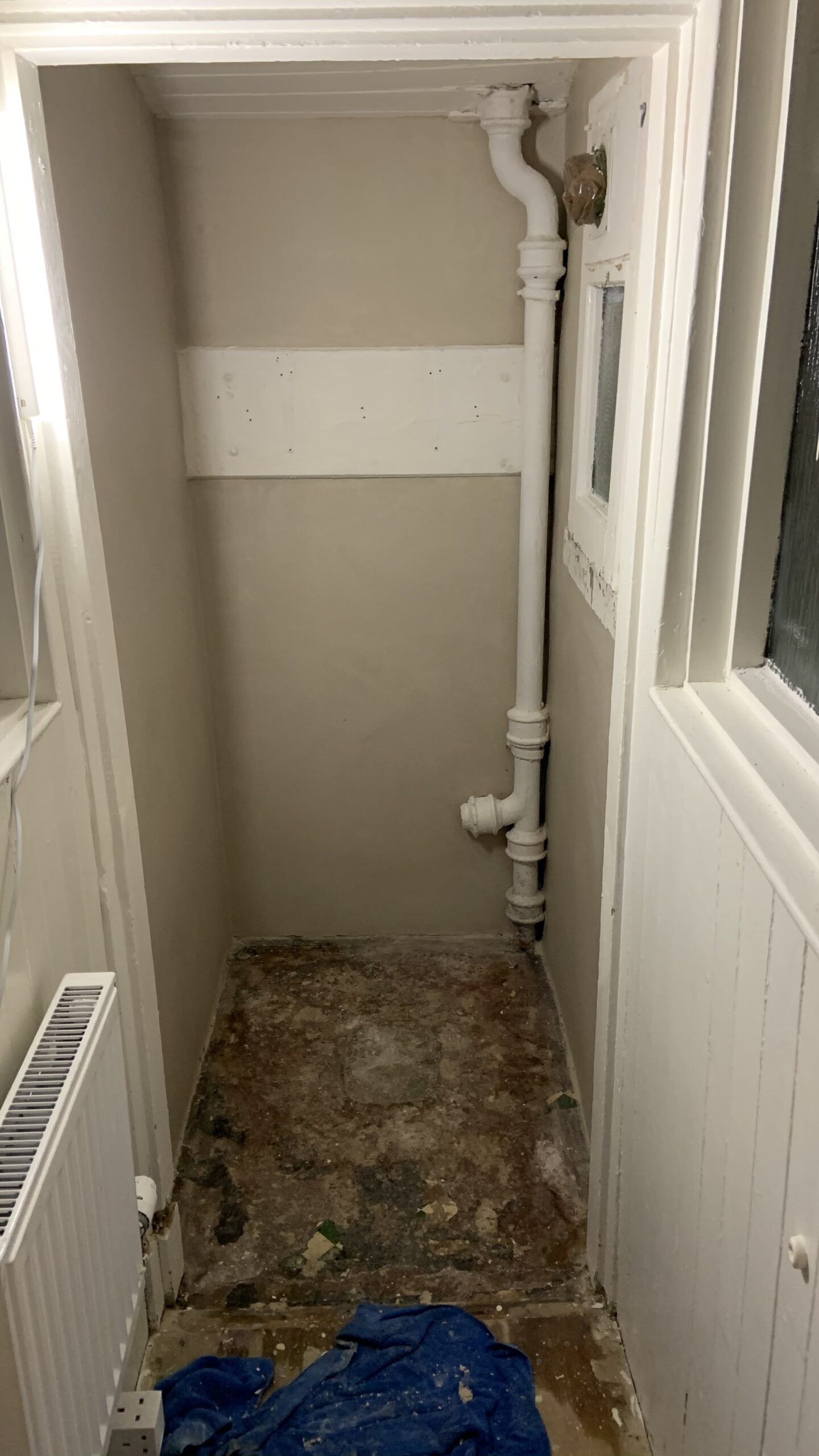 Fresh plastering smooth walls
Job completed in one day. A fresh coat of paint and new flooring finished off the room.
Homeowner response: "I can't believe the difference! It looks so much better, just amazing".
Update from the Road – Damp Proofing Plastering job