We specialise in fireplace removal  in the Edinburgh area and lately have seen a sharp increase in requests for this service. The fireplace removed was reasonably straightforward – a 1920s build that was no longer required. The homeowners requested full removal, plastering, and replacement of the skirting boards to match the original.
Here's how it was done:
BEFORE- OUT WITH THE OLD (Fireplace)
The process starts with the demolition of the fireplace. This is followed by the blocking up of the fireplace opening which will require the construction of a wooden frame. Plasterboard is fitted thereafter. The area is then plastered with Universal Renovation plaster to the exact level of the original plasterwork. Thereafter a skirting board is sourced and fitted to match the existing boards in the room. Finally, the hearth may need some cement work to bring it up to the floor level. This process, from start to finish, can sometimes be of a tricky nature as you ultimately go in blind. Notably, most older fireplaces can have been reworked; sometimes multiple times.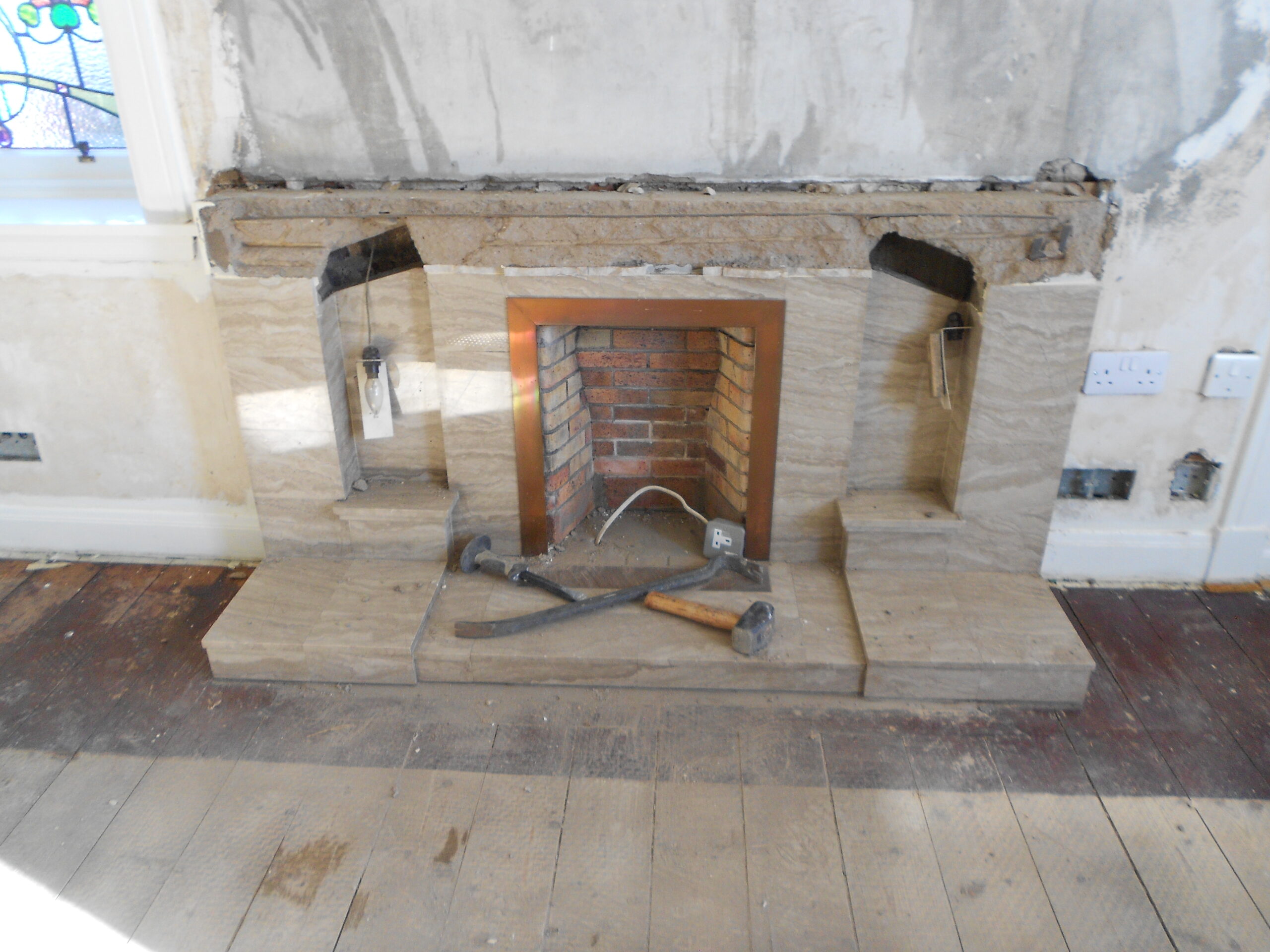 Above: This is the original fireplace before work commenced…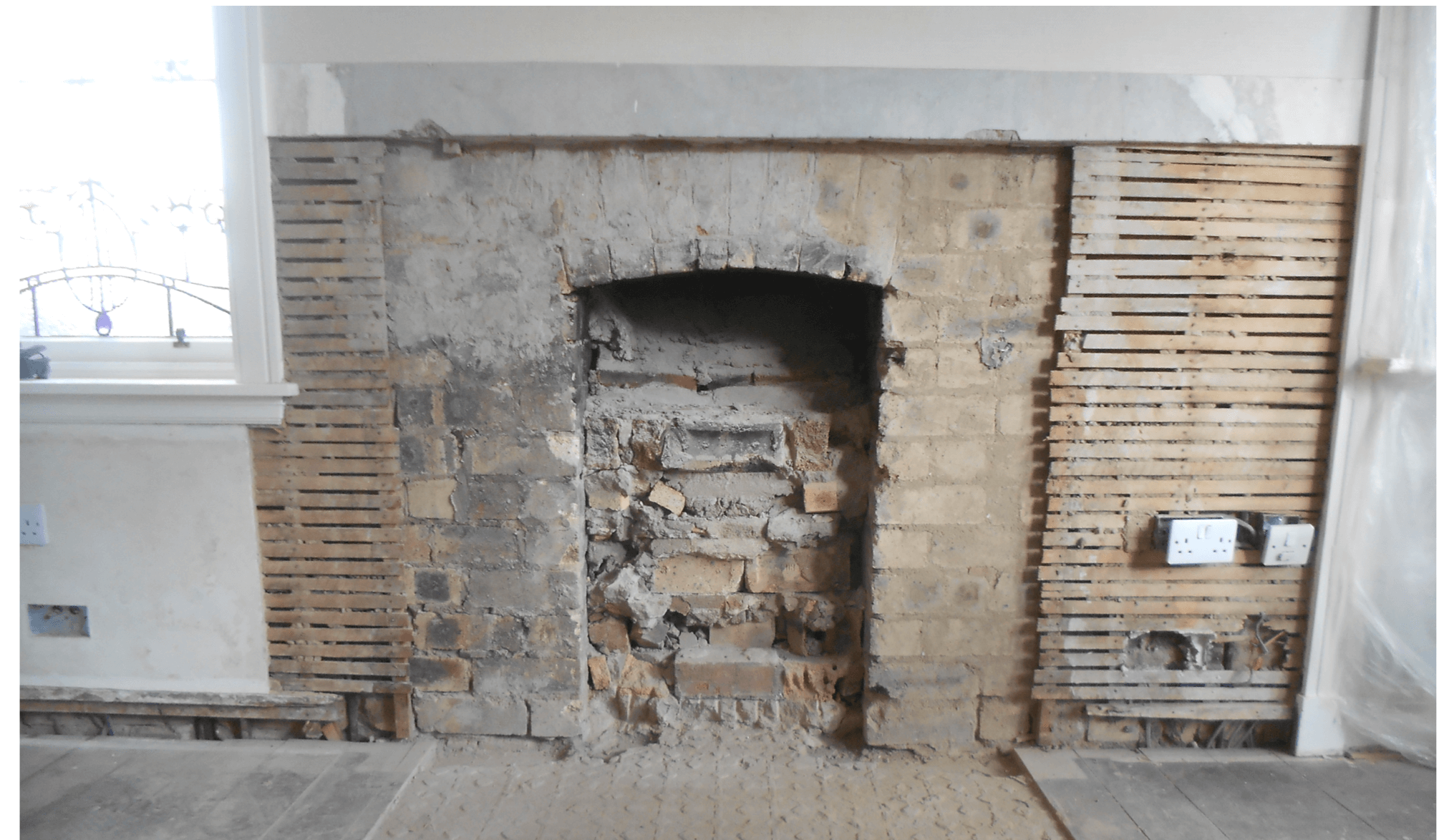 Above – And the fireplace completely removed…
The fireplace frame was removed and the old brickwork was chipped away and the hole filled. The mortar was then removed along with the old frame.
AFTER- IN WITH THE NEW (plastered wall & floor)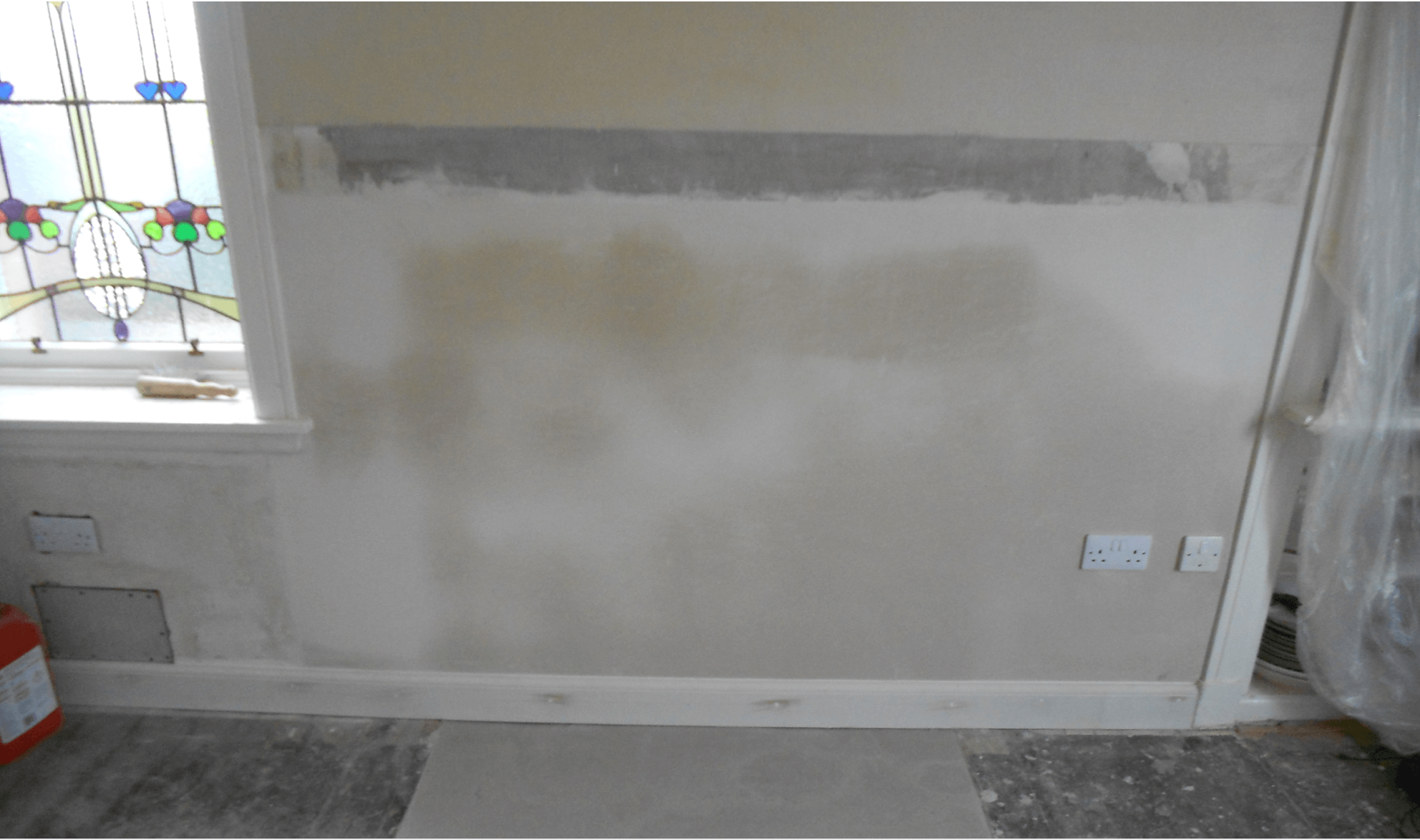 Above: A fresh coat of smooth lime plaster completes the job. In addition, we leveled the hearth and installed a matching skirting board.
This is a fairly standard fireplace removal and that takes 3 days normally to complete.
Need your fireplace removed? Contact us and get a free quote.
Learn more: Fireplace removal
Liberton Fireplace removal (Update from the road)