This fireplace removal project came to me with the fireplace partly dismantled.  The customer had started dismantling it herself and then got out of her depth. The customer's objective was to open the fireplace up to create a feature for her living room with the option to fit a wood-burning stove at some point in the future.
The photo above shows my starting point, where all the surrounding 1930's brickwork had been removed by the customer.  This means that the fireplace had been reworked at least once since its original construction.
My first priority was to check that the lintel was still intact and fit for purpose.  Next, I removed all the internal brickwork to return it to its bare original form.
In the next photo, you can see some of the lath where the plaster was cut back around the area to create a decent level on which to start the process.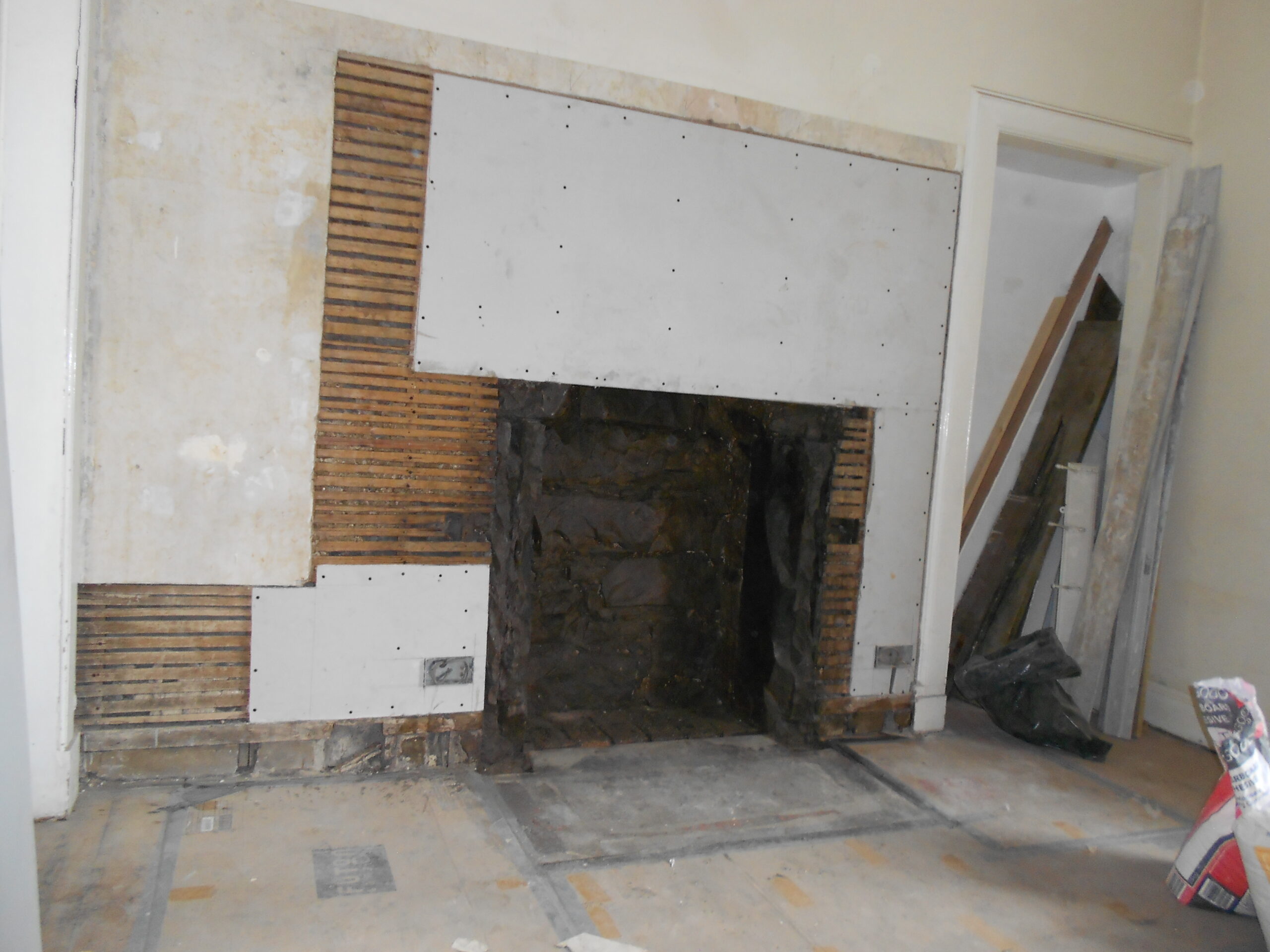 How fireplaces were inserted and then plastered to in past times resulted in a swoop of the original plasterwork, to the fireplace, resulting in a very wonky wall, once exposed. By removing the original plasterwork, we can then create a proper level.
The wall itself, i.e., the lathwork, was sheeted with plasterboard. However, the internal stonework was primed with PVA, a sealer/bonding agent.  The edge of the fireplace was then beaded with galvanised corner beads to create a sharp edge to work the plaster off on both the board and stone.
The whole area was then plastered with Universal Renovating Plaster, creating a solid, smooth finish all over.  The customer was delighted with the resulting new fireplace.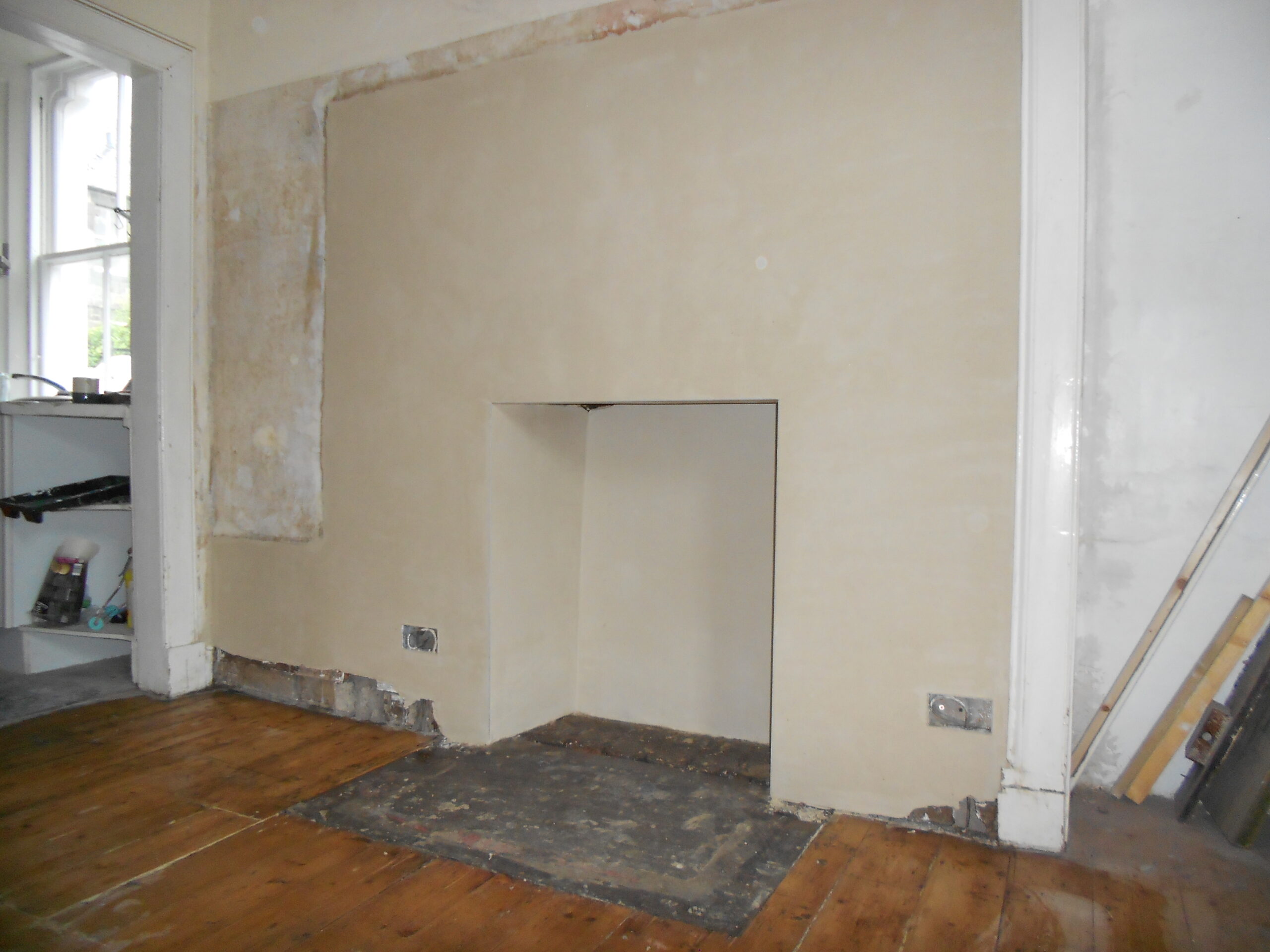 On this occasion, we did not replace the skirting board to match the existing as the customer was fitting out her whole property with new skirting.
Need a quote on a fireplace removal or a restoration?

Text us on 07802 694 957 to arrange a quote or use the online form
Plastering Services Edinburgh | Ceiling repair | Wall repair | Edinburgh period property Restoration & Renovation
Update from the road: Haymarket fireplace removal- fireplace circa 1890